HTS MODEL MAKING PORTFOLIO
Some projects are confidential which means we can't share them yet. Here's a selection of the projects we can share.
Be sure to check back often. These projects are updated regularly.
Litigation Model
"In a disputed liability case it was critical to show the layout of scene to prove our version of the event. The 3D model [shown below] allowed each witness to get up and give their testimony and show the jury visually.  Seeing the scene in conjunction with the testimony lead the jury to conclude our client's version of the events was the most credible and a zero offer case became a substantial verdict."
– Wade Barrow at Barrow Law PLLC specializing in MVA, Personal Injuries & Wrongful Death cases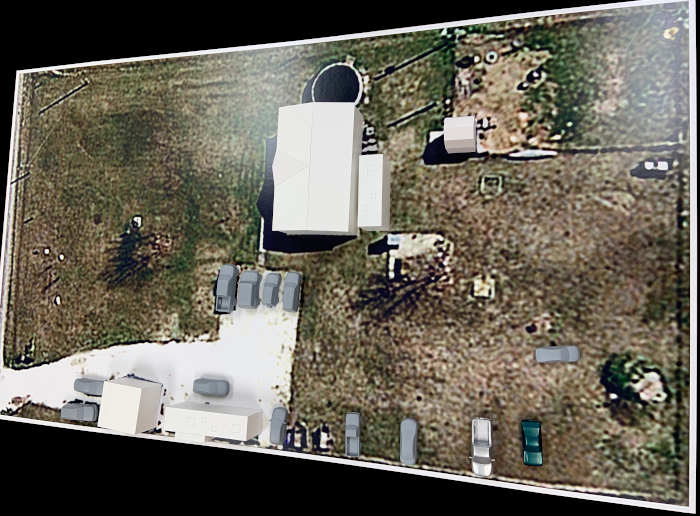 Disputed Liability Case
Low Detail* Litigation Model
Graphic images taken from Google Earth
Model size: 1.5 ft x 3 ft
Yankee Dryer
Yankee Dryer
– oversized shipment model for HLI Rail & Rigging
Model Scales:
Small – HO Scale
Large – 1:50 Scale
Litigation Model
"In a complicated murder case involving two defendants, two firearms, two vehicles, and one terrified witness, we commissioned an accurate and illustrative 3D model of the scene to assist our witness in explaining what happened on the fateful night. We believe this model, together with our other preparations, allowed us to resolve the case with a satisfactory plea of guilty."
– Mike Holley, First Asst. District Attorney for Montgomery Co.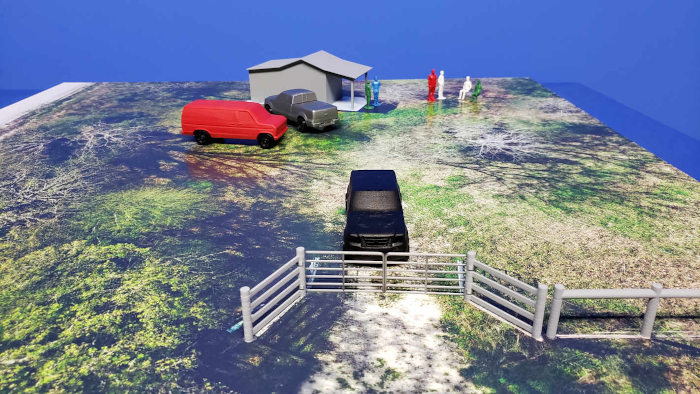 Montgomery County District Attorney
– Murder Trial
Low Detail* Litigation Model
Model dimensions:
36″ x 32″
HTS Mapping used aerial photography to obtain very clear photos of the crime scene.
HTS 3D Scanning Services scanned the structure on the crime scene property using a 3D laser scanner in order to replicate it, to-scale, and add it to this model with extreme accuracy. Vehicles, fence, bench (accurately placed) complete the model which was used in a murder trial by the Montgomery County District Attorney  in Texas.
Ladish Valves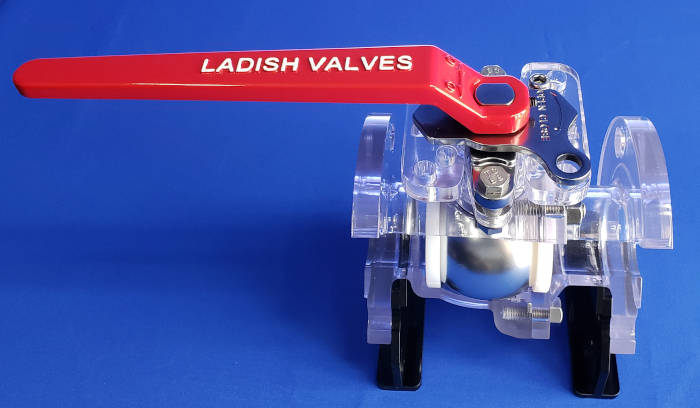 Ladish Valves
2 inch Ball Valve with clear housing and a combination of 3D printed and actual soft parts.
Scale: Full Size
BrandSafway Quikdeck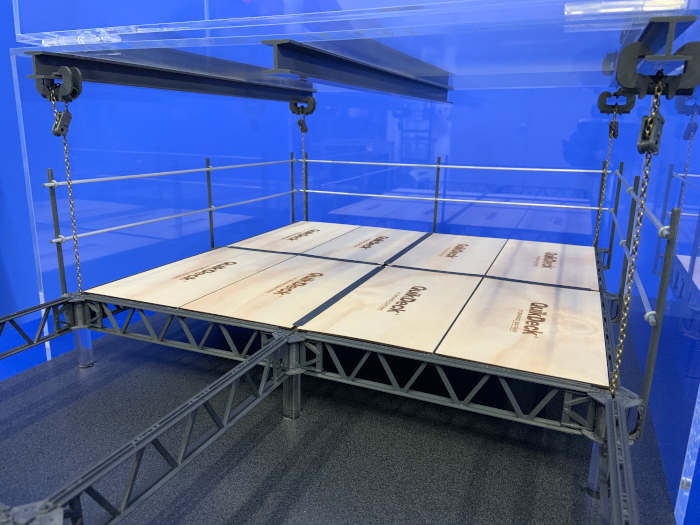 BrandSafway
Quikdeck
Model dimensions:
28.75in x 20.50in x 13.5in
Trelleborg Cryoline LNG Hose Section Model
.
Trelleborg Cryoline LNG Hose Section Model
Model dimensions: 15.75in x 9.91in x 17.39in
Scale: 1/3rd
Kace Valves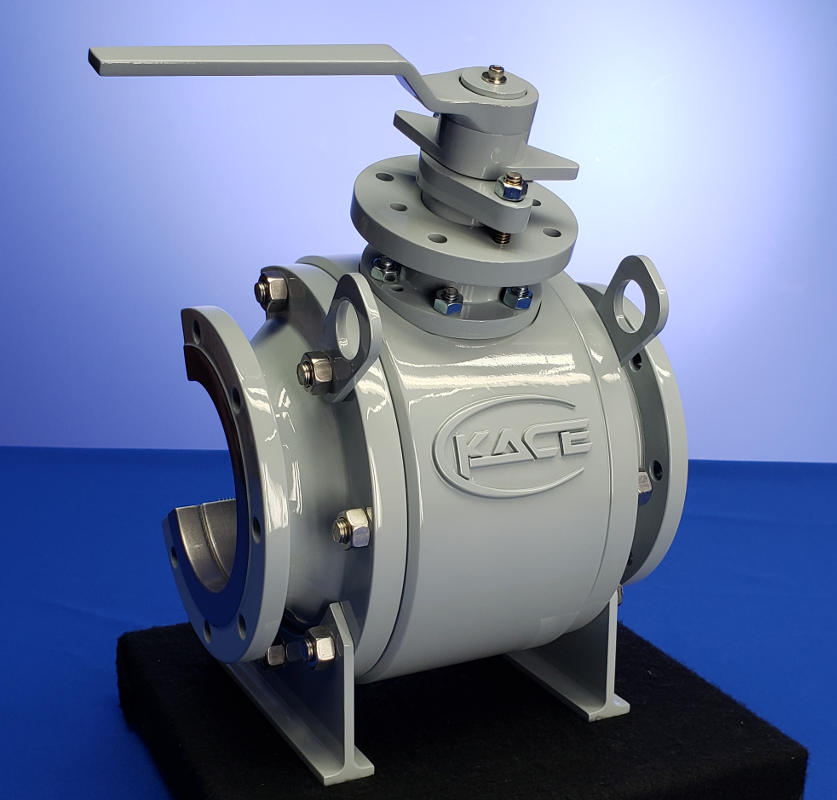 Kace Valves
4" Ball Valve
Scale:
8" ball valve scaled to ½ scale to make it the size of a 4" ball valve
St Martin's Episcopal Church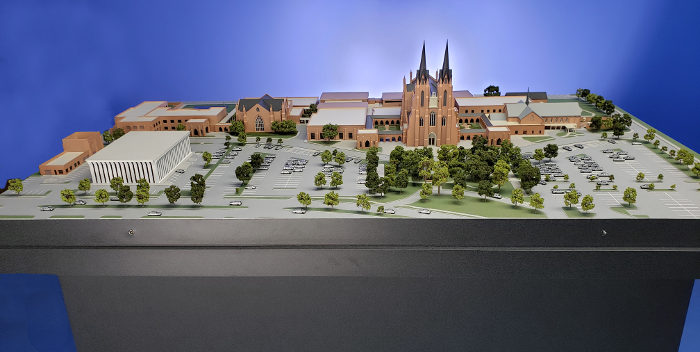 St Martin's Episcopal Church
Houston TX
Future Site Campus Plan
54" x 35" x 9.3"
Scale 1" = 20' – 0"
Subsea 7 / i-Tech Services Fast ROV
Showcased at 2018 OTC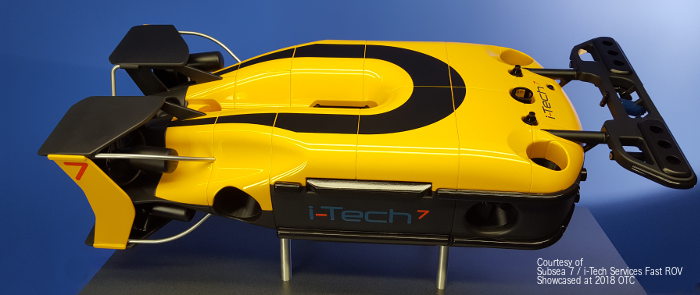 Company: Subsea 7 / i-Tech Services
Product Name:  Fast ROV
49.5″ x 20″ x 12″
Scale: 1:4
Litigation Models
Broken jaw, spinal injury, and broken hip for personal injury lawsuit

Full Scale 3D Printed Models
Skull / Jaw
Pelvic Bone / Hip
Vertibrae / Spinal Injury
NOV Sabre Shaker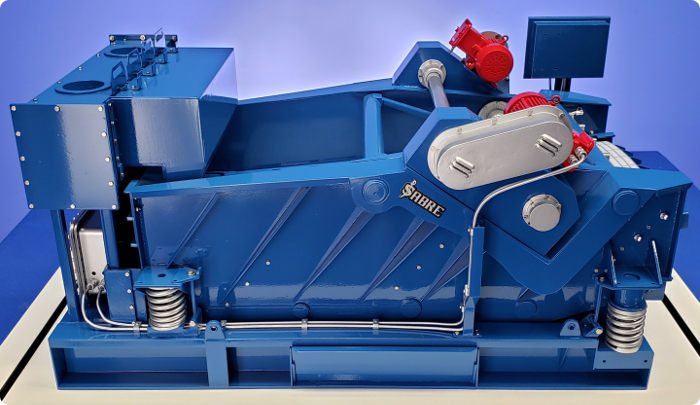 Company: NOV
Product Name: Sabre Shaker
19" x 11"
Scale: 1/6
Charles Schwab Corporate Headquarters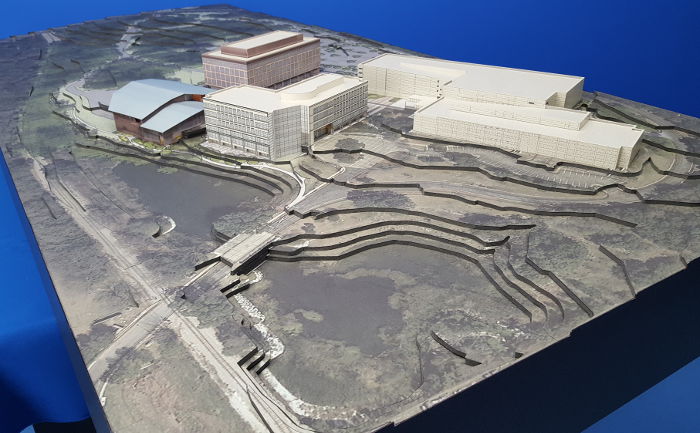 Company:
Charles Schwab
Topographical Model:
Charles Schwab Corporate Headquarters
84" x 42" x 4"
Scale: 1" = 3'- 0"
Delmar RARplus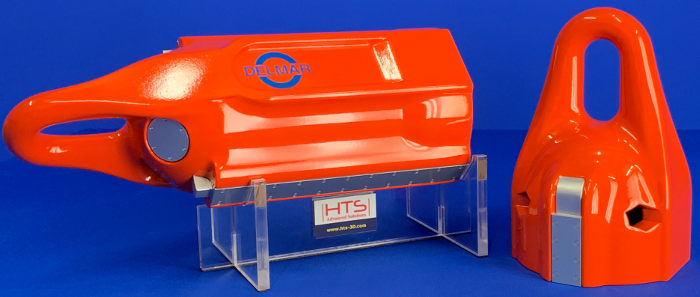 Company: Delmar
Product Name: RARplus
18" model
Approximate scale: 1/6
Thingyverse Drill Bit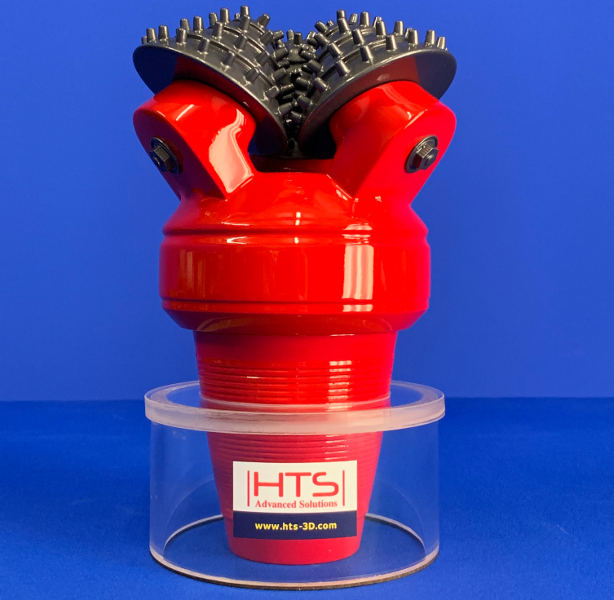 Company: Thingyverse
Drill Bit
Size: 10.5" x 6"
Litigation Model for Sher Garner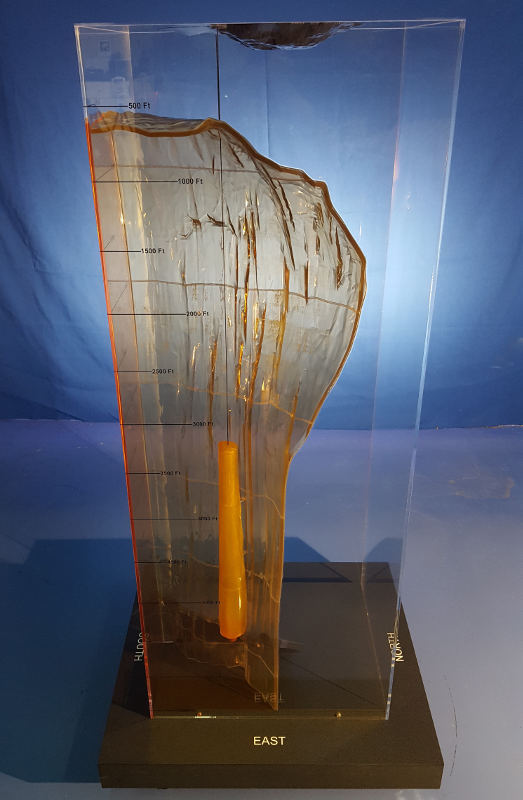 Company: Sher Garner
Litigation Model: Salt Cavern
3D printed
24" x 16.7" x 54.2"
Thrustmaster Hydraulic Outboard Propulsion Units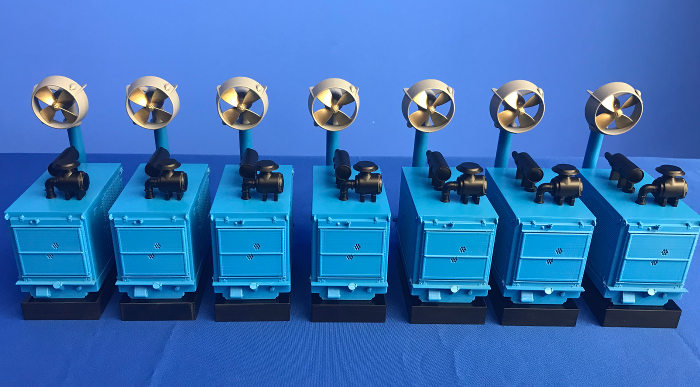 Thrustmaster Hydraulic Outboard Propulsion Units (HOPU)
Giveaways: scale model (6″ x 7″ x 3″) HOPU for Thrustmaster of Texas. The main body was 3-D printed as one and allows for the propulsion unit shaft to swing up and down freely.
3D Printed Logos
Let us replicate your logo into a 3D model
Using FDM technology we have created 3D models of  clients' Logos.
Great for handouts / giveaways at exhibitions, trade shows, expos etc.
RUJO Games
RUJO Games
3D printed miniatures
Painted and unpainted
Painted by Sean Price
1" x 2"
Cannon Crest
During the excavation of the sunken ship La Belle in Matagorda Bay TX. a bronze cannon was retrieved. A caste was made of the crest on the cannon, which HTS has scanned.
Read how the retrieval of this ship is significant to Texas History, and what was learned from the markings on the cannon.
The Texas Historical Commission & Bullock Museum shows photos of the cannon and interesting facts on the website, https://thestoryoftexas.com.
Umbrella Stand
It's amazing the solutions you can think of these days with 3D printing being more widely available.
A customer came to us with a problem and we gave her a fairly quick and relatively inexpensive solution. She needed to have a temporary spacer for her umbrella bracket. We designed it in CAD and then 3D printed it.